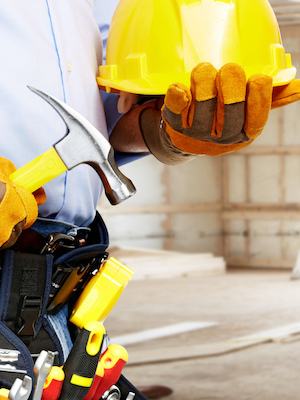 TALLAHASSEE – The Florida Attorney General's office has reached a multi-million dollar settlement with homebuilder KB Homes and its subsidiaries to repair homes found to not meet certain construction requirements.
"The Consumer Protection Division of the Attorney General's Office became involved in this case after receiving multiple complaints from homeowners regarding the construction of their homes and KB Home's conduct in the warranty claims process," Kylie Mason, press secretary for the Office of Attorney General Pam Bondi, told the Florida Record.
The settlement is the latest in a yearlong dispute between KB Homes and homeowners. Homeowners had been complaining for years about construction issues including mold, unstable balconies, and leaks around windows. They also alleged that KB Homes had denied warranty coverage to homeowners who should have been covered.
Three years ago, the Attorney General's Office began an investigation into these complaints.
"The focus of the Attorney General's Office civil investigation was on whether KB Homes and its subsidiaries violated the Florida Deceptive and Unfair Trade Practices Act by, among other things, failing to make certain disclosures to homebuyers regarding the construction of some of its homes and improperly denying warranty coverage to certain homeowners who were otherwise covered," Mason said.
Before and during the investigation, KB Homes repaired more than 1,688 homes with water intrusion issues caused by faulty construction. They spent about $71 million in the process, but it wasn't enough.
The Attorney General's Office entered a stipulated consent decree in February. It requires KB Homes to repair additional homes that are up to 10 years old and meet certain criteria.
Homeowners who think they may be eligible for repairs under the agreement can contact KB Homes to arrange an inspection. Homeowners have until Aug. 10, 2017, to request repairs.
In addition to the repairs, KB Homes must provide a restitution fund of $6.5 million. The Attorney General's Office will administer this fund to pay homeowners for out-of-pocket expenses related to construction repair and construction defects as well as investigation and settlement administration.
KB Homes must also make changes to its construction and business practices that will prevent the same issues from arising in the future. The company must spend about $17 million over five years to improve construction techniques, train subcontractors and improve materials.
Any new construction by KB Homes in Florida will be reviewed by a third-party inspector to ensure that it meets construction standards.
The Attorney General's Office also filed a complaint at the same time as the stipulated consent judgment. The complaint states that KB Homes and its subsidiaries violated the Florida Unfair and Deceptive Trade Practices Act by not disclosing to purchasers that their homes violated building codes or did not conform with the original building plans, denying warranty repair requests because homeowners purchased under short sales or foreclosures, and refusing warranty requests due to lack of maintenance by the homeowner.
According to the consent decree, KB Homes admits no wrongdoing, but has entered into the agreement in order to avoid an expensive and probably lengthy litigation process.