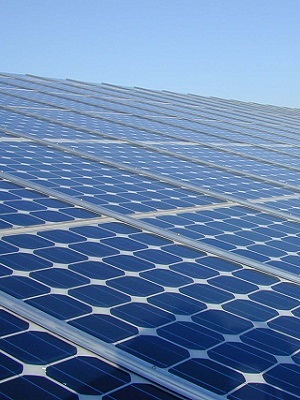 FORT LAUDERDALE, Fla. — Citizens behind a grassroots movement to help homes and businesses capitalize on solar energy have filed an opposition brief to oppose an initiative backed by Consumers for Smart Solar.
On Jan. 11, Floridians for Solar Choice filed a brief in Florida's Supreme Court opposing a utility-backed constitutional amendment which the organization claims "maintain[s] Florida's regulatory status quo for solar energy," according to a press release on the filing.
Floridians for Solar Choice called Consumers for Smart Solar's competing initiative "misleading" and claims it aims to "confuse voters and counter the success of the broadly supported grassroots campaign launched by Floridians for Solar Choice."
"We believe that Consumers for Smart Solar's initiative was done purely in response to the Solar Choice proposal and it was done as a political opponent," E. Leon Jacobs Jr., who is on the board of Southern Alliance for Clean Energy, told the Florida Record.
Jacobs is a lawyer and former chairman of the Florida Public Service Commission and counsel to the Florida Solar Energy Industries Association.
"They have staged it that way, and they have presented it that way," Jacobs said. "It was intended to be a political opposition to Solar Choice, as opposed to having its own initiative and merit. In fact, the wording of the initiative is that it creates some kind of constitutional right, when it doesn't."
The Florida Supreme Court examines proposed amendments to ensure they only cover one subject and that the summary and ballot title aren't misleading.
Jacobs said the constitutional amendment filed by Floridians for Solar Choice was submitted to the office of the Attorney General, which did a review and then submitted it to the state's Supreme Court to determine if the initiative met the threshold for a proposed constitutional amendment.
"And the court determined that it did meet the criteria, so the process is underway to get the number of signatures for the ballot," Jacobs said.
The Solar Choice amendment is intended to cover the issue of promoting and establishing a market for solar power in Florida and to address third-party leasing, Jacobs said.
"There's this model that's taking foot in the country where a third-party solar financier will finance the installation and initial operation of the solar unit," Jacobs said. "They'll essentially lease the roof top of residential and business customers. The goal is to generate more electricity than the household will need, and then take that excess energy and serve it back into the grid."
Third-party financing has emerged in the solar industry as a popular method of solar financing for consumers aiming to capitalize on the benefits of solar energy.
"It's being done very actively around the country, but there's a court case in Florida which has been interpreted to say that it's not illegal, but if [a company] were to do that, that company would become subject to being regulated as a public utility in the state," Jacobs said. "So most of them shy away from doing anything in Florida."
Consumers for Smart Solar states on its website that its Smart Solar amendment will "help solar customers, not solar companies and encourages people to stand up for consumer protection adding that "Smart Solar helps those who choose solar by allowing state and local governments to pass commonsense consumer protection regulations, designed to prevent fraud, abuse and overcharging."
Jacobs disagrees.
"If you're concerned about establishing legitimate opportunities for consumers to put solar units on their homes, then you'll see that their proposal is really harmful," he said.
Floridians for Solar Choice plans to have its amendment on the 2018 ballot.
"I think there should be more emphasis on a national level ensuring that this initiative does reach the ballot," Jacobs said. "It has already stirred the pot in terms of policy, but I think that momentum needs to be strengthened."