MIAMI -- To everyone who knew Steven Cantor, a prominent Miami attorney specializing in international and domestic tax planning and who was the founder of the Cantor Group, his untimely death Oct. 12 came as a shock.
According to an Oct. 14 Miami Herald article, Cantor was found deceased on the third floor roof of the parking garage at his office building in Miami. The police report stated that Cantor fell from the 14th floor. To date, there has been no further information about how the fall happened.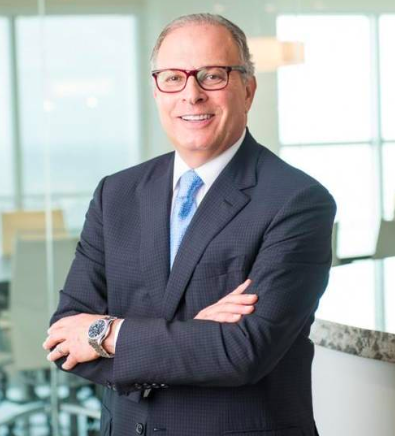 The Miami Herald article reported that his long and dedicated career started in 1984 when Cantor started his law practice. He also lectured and wrote extensively on international tax and estate planning, as well as the structuring of foreign investment in United States real estate.
"He recently called the growth of Miami as an 'international financial center' a highlight of his career," the Miami Herald said.
He founded the Cantor Group, which is comprised of highly skilled international tax attorneys involved with tax, estate planning, wealth preservation, real property and commercial matters.
"He was a tremendously dynamic person who was wholeheartedly dedicated to his business, family and friends," said Grace Lopez, chief operating officer of the Cantor Group, in an email to the Miami Herald. "His sudden passing has shocked all of us who loved him and worked with him. He touched the lives of many all over the world."
According to his Cantor Group biography, Cantor earned his bachelor's degree in economics from the University of Pennsylvania in 1972 and his law degree from the George Washington University School of Law in 1975. He earned his master's of law in taxation from the New York University School of Law in 1976.
"Professionally, Cantor joined STEP in 1994, an organization that aids families in estate planning, and soon founded the STEP Miami branch, the first STEP branch in the United States," his bio said. "He also founded the STEP Caribbean Conference and was an early advocate for forming the STEP Panama branch. In 2011, he was honored for his achievements with the organization's Founder's Award."
In a STEP 60-second interview held Oct. 14, 2015, Cantor explained that his career highlight was starting his practice while building great friendships and watching Miami grow into an international financial center.
In an Oct. 18 Latinvex article, they offered an homage to Cantor with several colleagues who had fond memories of working with him.
"Cantor was considered one of the top legal advisors for high net worth individuals in Latin America in international tax and estate planning and repeatedly ranked by Latinvex as one of Latin America's Top 100 Lawyers," the article said.
The Latinvex's article also said the Cantor Group business will continue with its partners Kathryn von Matthiessen, Arthur J. Dichter and Sarah Jacobson. Cantor is survived by his wife and two sisters.