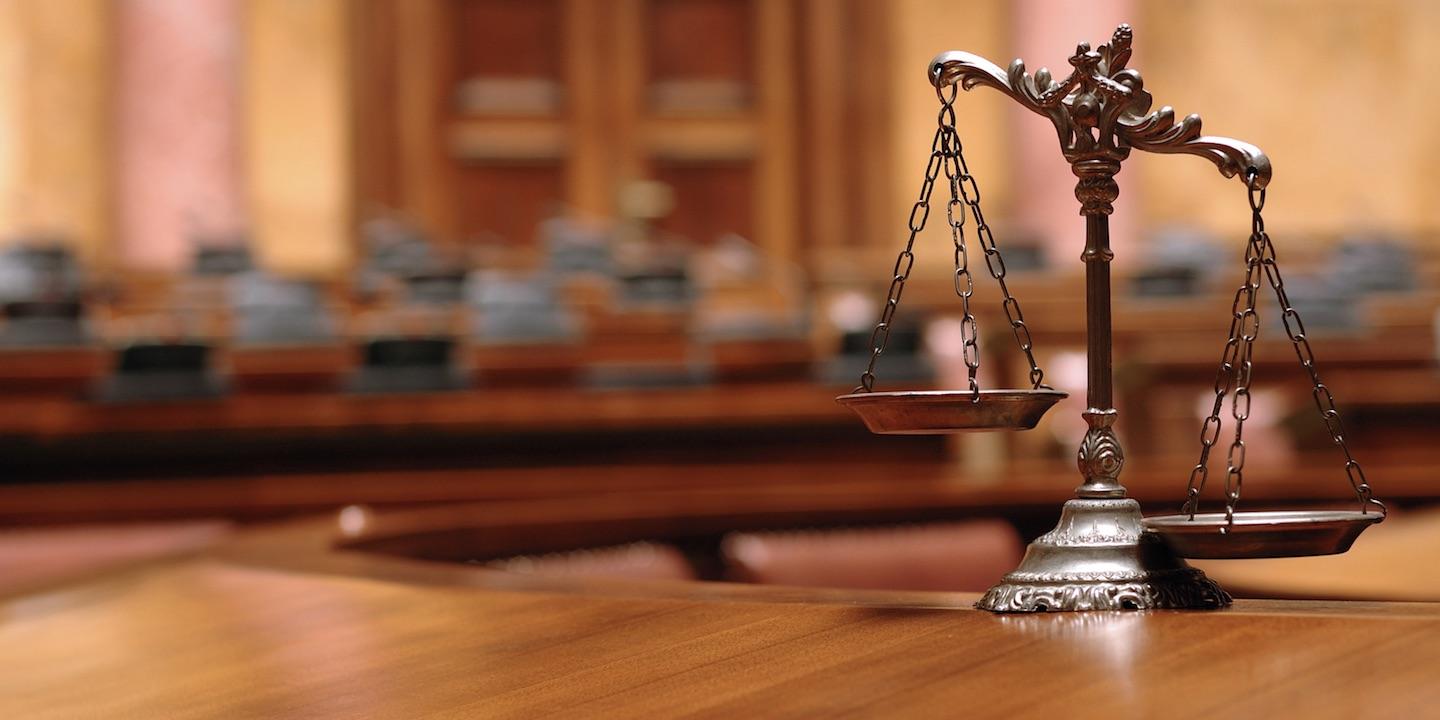 TALLAHASEE — Six judges from the First District Court of Appeals are on the Nov. 8 general election ballot. These judges are appointed by the governor and then must stand for merit retention votes one year after their initial appointment, and again every six years.
Voters have never removed a judge through this process.

Florida First District Court of Appeals | The Florida Bar
"Voters have consistently voted to retain these judges," Francine Walker, a Florida Bar spokesperson, told the Florida Record. "But, yes, it is possible a judge could lose the merit retention vote Nov. 8 as a majority of voters decides."
Merit retention votes have resulted in judges losing their posts in other states. Three members of the Iowa Supreme Court were voted out in 2010 following the controversial same-sex marriage court decision.
The six judges on the Florida ballot, each paid $154,410 per year, include: Ross Bilbrey, Susan Kelsey, Lori Rowe, Kent Wetherell, Bo Winokur and Jim Wolf.
Gov. Rick Scott appointed Bilbrey, Kelsey, and Winokur. Wolf was appointed to the court by former Gov. Bob Martinez. Former Gov. Charlie Crist appointed Rowe and Wetherell.
The nonpartisan merit retention system was first introduced in Florida in 1978 after a scandal led to the impeachment and resignation of several Supreme Court justices.
"Merit selection and retention ensures that the most qualified individuals serve as judges in our highest courts," said Scott Hawkins, past president of The Florida Bar. "The use of this system came about in response to voters concern over abuses that occurred when judges ran in contested elections."
The Florida Bar asked attorneys how the judges were performing in a statewide merit retention judicial poll for Florida Supreme Court justices and District Courts of Appeal judges. Survey results were released in September with at least 79 percent recommending retaining all six judges. Wolf received the most support with 89 percent of respondents indicating support for him. Nearly 6,000 lawyers responded to the survey.
Lawyers taking part in the poll were asked to consider quality and clarity of judicial opinions, knowledge of the law, integrity, judicial temperament, impartiality, freedom from bias/prejudice, demeanor and courtesy. The bar sent out 74,859 ballots to in-state members in good standing, and 5,967 lawyers participated, Walker said.
"Every two years since 1978, Florida's lawyers have taken part in an effort to help voters understand the merit retention process and guide them as they assess the justices and judges whose names appear on the ballot," Florida Bar President William J. Schifino Jr., said in a news release. "The merit retention poll is one more resource, and an important one. It tells voters how attorneys who practice before Florida's appeals courts view the men and women who judge cases and interpret Florida law.
The First District Court of Appeals is based in Tallahassee and covers the counties of Alachua, Bay, Bradford, Calhoun, Clay, Columbia, Dixie, Duval, Escambia, Franklin, Gadsden, Gilchrist, Gulf, Hamilton Holmes, Jackson, Jefferson, Lafayette, Leon, Levy, Liberty, Madison, Nassau, Okaloosa, Santa Rosa, Suwannee, Taylor, Union, Wakulla, Walton and Washington.