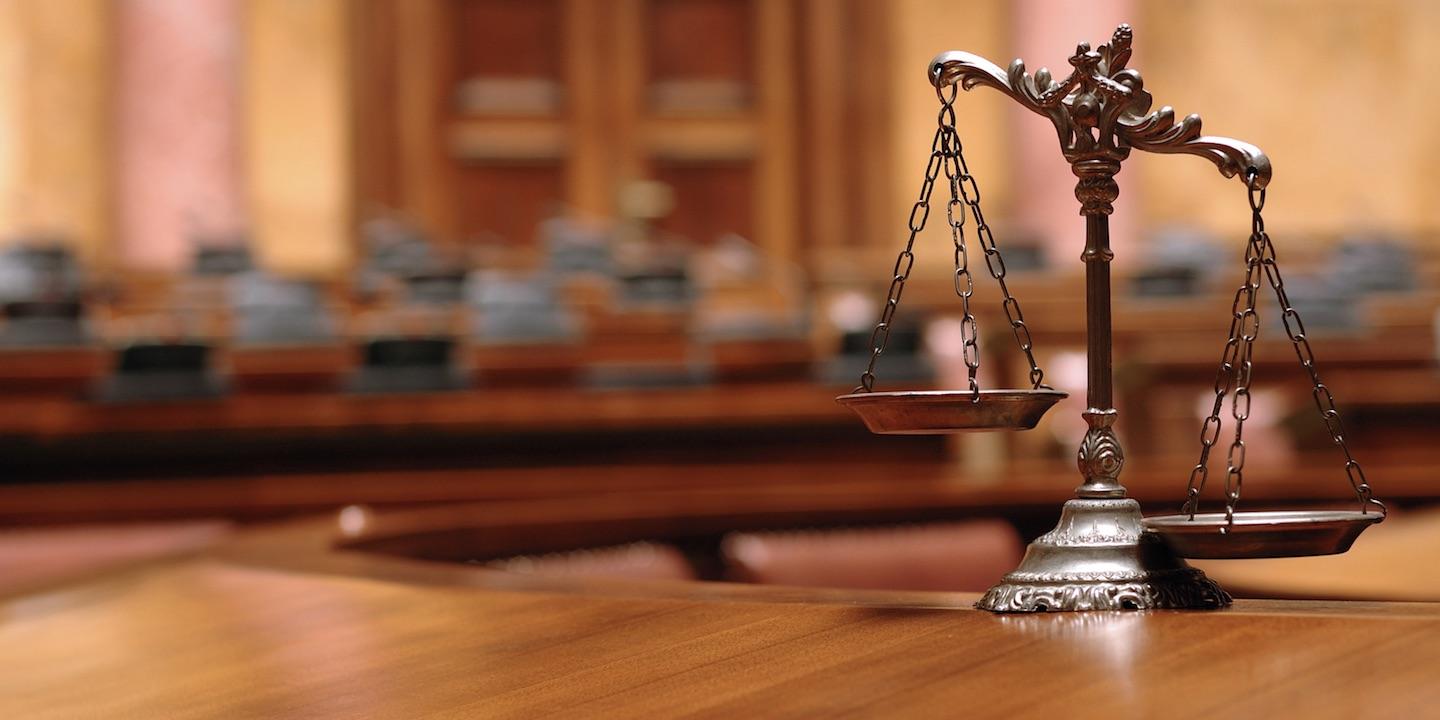 WEST PALM BEACH - How long does it take a Florida judge to decide a civil lawsuit is going nowhere and should be dismissed?
In the case of a Maryland statistician accused in Palm Beach County court of not having the oft-elusive ability to predict scores of college football games, the answer was nearly five years.
It took that long for Judge Catherine Brunson to finally stop giving West Palm Beach tavern owner John Webb the benefit of the doubt. His May 2011 suit claimed Daniel Akitonde, a Rutgers University Ph.D. living in suburban Washington, D.C., failed to deliver to Webb computer software he hoped to use to make money "from the prediction of scores for college football games."
Webb and his attorney, Timothy Grice, outlined five counts, including breach of partnership, fraudulent inducement, fraudulent misrepresentation, and breach of fiduciary duty. They demanded more than $75,000, plus attorney's fees, including damages for Webb's alleged "loss of current and new business opportunities and ventures."
Their eleven-page complaint was emphatic-- then followed by virtual silence.
After five mostly dormant years, Webb's case was finally dismissed once and for all this past April.
Much of what Webb filed simply asked the court for continuances, a tactic many believe intends to drive up costs for defendants like Akitonde, forced to hire a lawyer nearly 1,000 miles away.
Plaintiff's attorney Grice, in contrast, has an office down the hall from a restaurant Webb owns. Both are located at 319 Clematis Street in West Palm Beach.
"It may never happen, but we need more judges and courtrooms to move cases along on the docket," said Andrew Bolin, president of the Florida Defense Lawyer's Association. "At this point, the courts aren't able to handle the massive litigation that is taking place in our court systems."
Two months after Webb filed his lawsuit, Akitonde responded, claiming there was never a legal business partnership between the two.
"Plaintiff is seeking to enforce an alleged oral partnership agreement or contractual arrangement… that centers on the creation and implementation of statistical computer software for a college football games betting or gambling enterprise… which is illegal and thus renders it an unenforceable contract pursuant to (Florida law)," a motion to strike and/or dismiss the complaint, filed in July 2011 says.
Then the delay game began.
A year went by before Judge Brunson ordered Webb and his attorney, Grice, to file something within 60 days.
She finally scheduled a hearing for Sept. 13, 2012 - more than a year later - on Akitonde's motion to dismiss. But two weeks prior, Grice told the court that his client would be traveling and unavailable.
Nearly two years later, in July 2014, Brunson again notified Grice and Webb that 10 months had gone by without a filing, warning the case would be dismissed for lack of prosecution. She ordered a hearing for Oct. 3 of that year.
Two weeks before the hearing, Grice filed a motion for mediation. Brunson decided "record activity" had been filed within the time allowed and kept the case alive.
Brunson filed a third notice of lack of prosecution in January. This time, though, after an April hearing, she finally dismissed the case.
During the course of the case, Grice filed two notices of unavailability and a motion to reset the trial in 2012, as well as the mediation motion submitted in response to one of the notices of lack of prosecution.
Akitonde's attorney, Darryl P. Figueroa of Palm Beach Gardens, declined comment.
Bolin, meanwhile, said continuances are sometimes necessary for a variety of reasons. But they have a compounding effect.
"A case might be delayed until expert witnesses are available to testify, or in extenuating circumstances to make the trial fair for both sides," Bolin said.
"However, the problem with continuances is that once a motion is filed, trial dockets are already so full that a case will typically be put off for many months. In Florida, two, three, even four years can be considered an average length for a civil case.
"Judges are resistant towards continuances because they hope scheduling issues will work themselves out — often not until the eve of trial, when it does occur. When a continuance does take place, it is frequently just weeks or days until a trial is set to begin."
Bolin also said that it is costly to file continuances.
"An attorney might be ready to try a case, but once it is rolled over to another docket, that attorney will essentially have to start fresh and prepare all over again once the case comes back up for a trial," he said.
"The client is paying the attorney to have to prepare him or herself twice. Expert witnesses might also require a non-refundable retainer fee for their time. If a continuance is filed, that money is likely to be lost. These are the two big areas — costs and fees — that you see skyrocketing in civil cases."
In Ventura vs. Country Village of Bradenton Condominium Association, Jose Ventura alleged in Hillsborough County Circuit Court that he was injured when a stair in a stairwell of the Country Village Condominium gave out and he fell.
Ventura filed four motions for continuance from October 2011 to October 2014, every one of them on the eve of trial at the pre-trial conferences. Reasons given for filing the motions included wanting to hire an additional expert witness and needing to organize medical records for trial.
What can courts do to curtail costly delays?
"A lot of problems can be eliminated by careful planning and mutually agreed upon deadlines," said Orlando defense attorney Thomas Dukes, who added that the problem is a "huge" one in Florida.
In fact, Dukes said he represented a defendant in a case that went on for 10 years because the plaintiff's lawyer lost interest in the case.
Dukes says if both sides plan on the "front end" and set reasonable goals, parties can expect to get a case to trial within a realistic time frame.
"Naturally, the more litigants there are involved in a case, the harder it is to stay on track and coordinate everyone's schedules," he said.
Judges usually allow for one continuance "for a valid reason," he said. But he has seen the misuse of continuances in order to delay trial due to lack of preparation, "or a plaintiff who is trying to wear down the defense cost-wise, forcing them to offer up money to the plaintiff to get it over with due to costly legal fees."
Judges also play a critical role in keeping case on track.
"I think the only solution is just better funding for the Florida court systems," Bolin said.
"Many cases are just not reached on the docket — it is common for my cases to be number seven, eight or nine for trial, but many cases settle late in time, so everyone has to prepare because if the cases before settles, you'll be first."
Bolin also said increasing the number of cases going to mediation could help ease pressure on trial dockets. Presided over by a neutral third party, mediation can be much cheaper than going to trial.
"The courts require parties to attend at least one mediation session," Bolin said. "But apart from that, mediation is such a helpful tool in case resolution.
"Both sides are always personally embroiled in their views and ideas about a case, so it's helpful to have an impartial third party view — a mediator who can come into the room and tell a client, 'Listen, here is something you need to think about.' It's a way to get them to see their case in a different light."