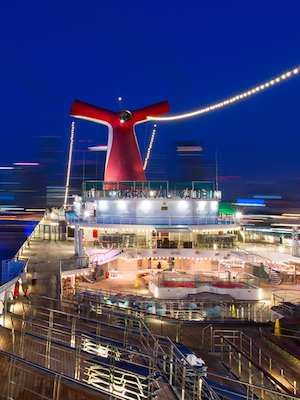 MIAMI – A New York woman is suing a cruise line over allegations that unsafe conditions on the ship led to an accident that caused her husband's death.
Nancy Elizabeth Zeoli, administratrix of the estate of Charles Zeoli Sr., filed a complaint on March 15 in the U.S. District Court for the Southern District of Florida, Miami Division against Carnival Corp. doing business as Carnival Cruise Lines, citing alleged negligence.
According to the complaint, the plaintiff alleges that, on Aug. 21, 2015, Zeoli Sr.'s scooter slid and tipped over sideways while he was aboard the cruise ship Splendor, falling on top of him, causing serious debilitating injuries that lead to renal failure and ultimately his death on Sept. 5, 2015. The plaintiff holds Carnival Corp., responsible because the defendant allegedly failed to keep the ramps and maintained in good condition, failed to warn passengers of the dangerous condition, failed to properly assess the decedent's condition and failed to timely diagnose and appropriately treat the patient.
The plaintiff seeks the following: compensation for economic damages and future economic damages, medical and funeral expenses; and any equitable relief that the court may deem just or appropriate. She is represented by Robert L. Gardana of Robert L. Gardana PA in Miami.
U.S. District Court for the Southern District of Florida, Miami Division Case number 1:16-cv-20935