TALLAHASSEE – The Florida House and Senate voted earlier this month to approve House Bill 337 that increases county lawsuit thresholds, changing the $15,000 limit on civil suit damages that has been in place since 1992.
According to FloridaPolitics, HB337, which was filed in the House in January, was approved by both chambers and sent to Gov. Ron DeSantis.
The legislation is aimed at easing the burden on the circuit court system by having county courts handle cases seeking settlements. HB337 raises the limit on damages handled in county courts to $30,000 on Jan. 1, 2020, and to $50,000 on Jan. 1, 2022; cases filed by Dec. 31, 2019, would be subject to the current $15,000 limit.
However, raising the limit on county damage suits is not seen as a positive change for some in the Sunshine State.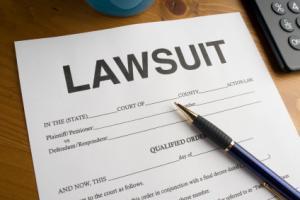 William Large, president of the Florida Justice Reform Institute, recently discussed the proposed changes with the Florida Record and said he has a number of reservations about those changes. One such concern is that once the limit increases, the shift in the balance of county vs. circuit court cases may be too much for the respective courts to handle.
"The county courts will not be able to handle the volume of increased filings, especially when the limits move to $50,000," Large said. "Circuit courts, in turn, will not be able to handle the appeals from the county court level."
According to a posting on Floridabar.org, the bill has also been met with conflicted opinions by local politicians, such as Rep. Mike Beltran (R-Valrico) who is in favor of the bill as a means of improving the flow of cases in circuit court. However, he also sees difficulties with determining the value of damages before the discovery stage of a hearing.
Large remains skeptical and is eager to see how the implementation of the bill will pan out.
"The changes may not be readily absorbed within the county court and circuit court resources," Large said.