TALLAHASSEE -- The Florida Supreme Court has called for initial arguments in a case that could have a far- reaching liability impact on survivors of mass shootings, including those who survived last year's Marjory Stoneman Douglas High School massacre.
An amicus brief by parents of 18 Parkland shooting victims also appears to be pending, based on the parents' previous notice filed with the Supreme Court.
The court announced Tuesday it had accepted jurisdiction in the case, Michael Barnett v. Florida Department of Financial Services, and ordered an initial brief on the merits be served by April 1 with other briefs to follow over the next couple of months. Barnett asks the high court whether a mass shooting constitutes more than a single event when determining legal liability.
"As jurisdiction has been accepted in the above cause, any movant who wishes to follow through on a previously-filed notice of intent to appear as amicus or amici curiae must now proceed," the court said Tuesday.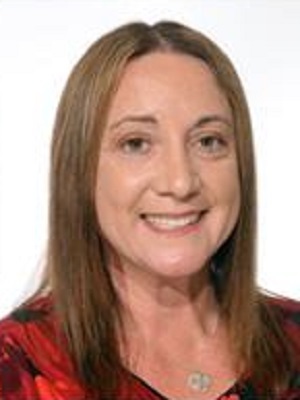 Lori Alhadeff, surviving parent of 14-year-old killed in last year's Parkland shooting, subsequently elected to Broward County School Board browardschools.com
Confessed killer Nikolas Cruz's shooting at the school on Valentine's Day 2018 left 17 dead and 17 wounded. Court documents suggested potentially thousands more were left traumatized.
The impact any state Supreme Court decision in Barnett will have could be measured by the number of notices to sue over the massacres have been filed. Florida's waiver of sovereign immunity statutes requires would-be plaintiffs to give state agencies six months' notice before filing a lawsuit.
By the end of last year, Broward County Public Schools alone received more than 100 such notices related to the Marjory Stoneman Douglas High massacre the previous Valentine's Day.
One of those formal notices, filed on behalf of the parents of 14-year-old Alyssa Alhadeff, one of the victims Cruz killed, called out the school district for not doing more to prevent the massacre.
"The School Board of Broward County Florida had the unique opportunity and public duty to investigate Cruz, examine his violent past, and take steps to prevent the very type of violent incident that occurred here," the notice said.
Alhadeff's mother, Lori Alhadeff, has since been elected to the Broward County School Board.
In January, Florida's Fourth District Court of Appeal certified Barnett to the Supreme Court, urging the court to take up the case of "great public importance," following that court's opinion in Barnett handed down in October.
The underlying case in Barnett, unrelated to the Parkland shooting, was filed against a state agency, the Department of Children and Families, by the surviving fathers of children killed, injured and uninjured by their stepfather "on one murderous night" in 2010. That mass shooting followed a DCF decision about nine months earlier to close an investigation into a report of domestic violence in that home and the Fourth District said the case required the Supreme Court's attention.
"This issue may continue to arise in the context of mass shootings and other mass injury events," The Fourth District said in its motion to certify. "Unfortunately, our state has experienced a number of high-profile mass shootings in the past several years, some of which have led to negligence complaints against state agencies."
Later that same month, the parents of 18 Parkland shooting victims, including Lori Alhadeff and her husband Ilan, filed notice with the state Supreme Court that they would file an amicus brief in Barnett.
"The Fourth District Court of Appeal's opinion certifying the question to this court seems to have had the Parkland parents prominently in mind," the parents said in their notice. "They have had the collective misfortune of having been touched indelibly by one the 'high-profile mass shootings' the court referenced and have filed, or given notice of their intent to file, 'negligence complaints against state agencies.' The Parkland Parents therefore have a direct interest in the question presented."