TALLAHASSEE – Even after eight years as a state's attorney, Jacksonville native Angela Corey sees a job that's still not finished.
As the State's Attorney for the 4th Judicial Circuit, her office handles prosecution of criminal activity in Clay, Duval and Nassau counties, and there's still work to be done. That is part of the reason she's running for re-election in the 4th Judicial Circuit.
"We have achieved a lot since in the last eight years, but there's still work to do," Corey told the Florida Record. "We have to get the criminal justice system caught up with the digital world and vice versa."
Although technology has evolved, the rules and procedures of the justice system haven't quite caught up, and this complicates things.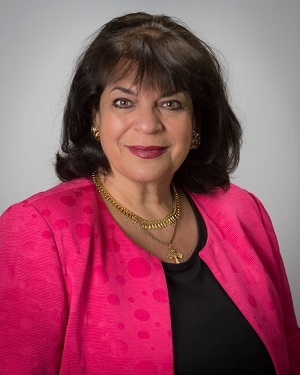 Angela Corey Courtesy of Angela Corey
"Because we do so much in electronic and digital formats we have to stay on top of many different things," said Corey. "This is a necessity to comport with the rules of discovery."
In the current campaign, Corey received endorsements from former mayors John Peyton and John Delaney in late June, and these nods are a big deal to her.
"John Peyton put his heart and soul into this city for two terms as mayor. Both he and his father own businesses here and they want someone in office who does what she says she will do," said Corey. "John Delaney's endorsement comes with some insight into the criminal justice system. I worked for him when John was Ed Austin's chief assistant. It's amazing to have their support. We also have the support of law enforcement."
Around the same time, Corey's campaign staff underwent a few big changes, with three new team members coming on board. Adam Goodman joins the team as a strategist, while Cathleen Murphy and William Arnold have also joined the team. Murphy serves as the campaign communications director.
The changes in staffing were due to changes in the campaign focus.
"The level of this campaign depended on how many people we had. That was right around the time that qualifying ended, and we had already been in discussion about changes on the team," said Corey.
Corey's path to the state attorney's office began years ago, with a sense that she wanted to do trial work. "That decision came 34.5 years ago," said Corey. "I wanted to work with Ed Austin, and I had applied to the state attorney's office, but I couldn't serve as a certified legal intern. I had a real desire to do trial work, so I did two years of private practice."
She started in the state attorney's office in November 1981 and has been a prosecutor ever since. There has, however, been a period of time when she worked with the 7th Judicial Circuit courts, in 2007-2008 as she ran for the state attorney's office for the Fourth Judicial Circuit, the office she is now running for.
She is one of just a few attorneys who have attained the level of Criminal Trial Law Certified Lawyers, and as Ed Austin's successor, continues his diversion programs for adults and youths who commit nonviolent felonies and misdemeanors.