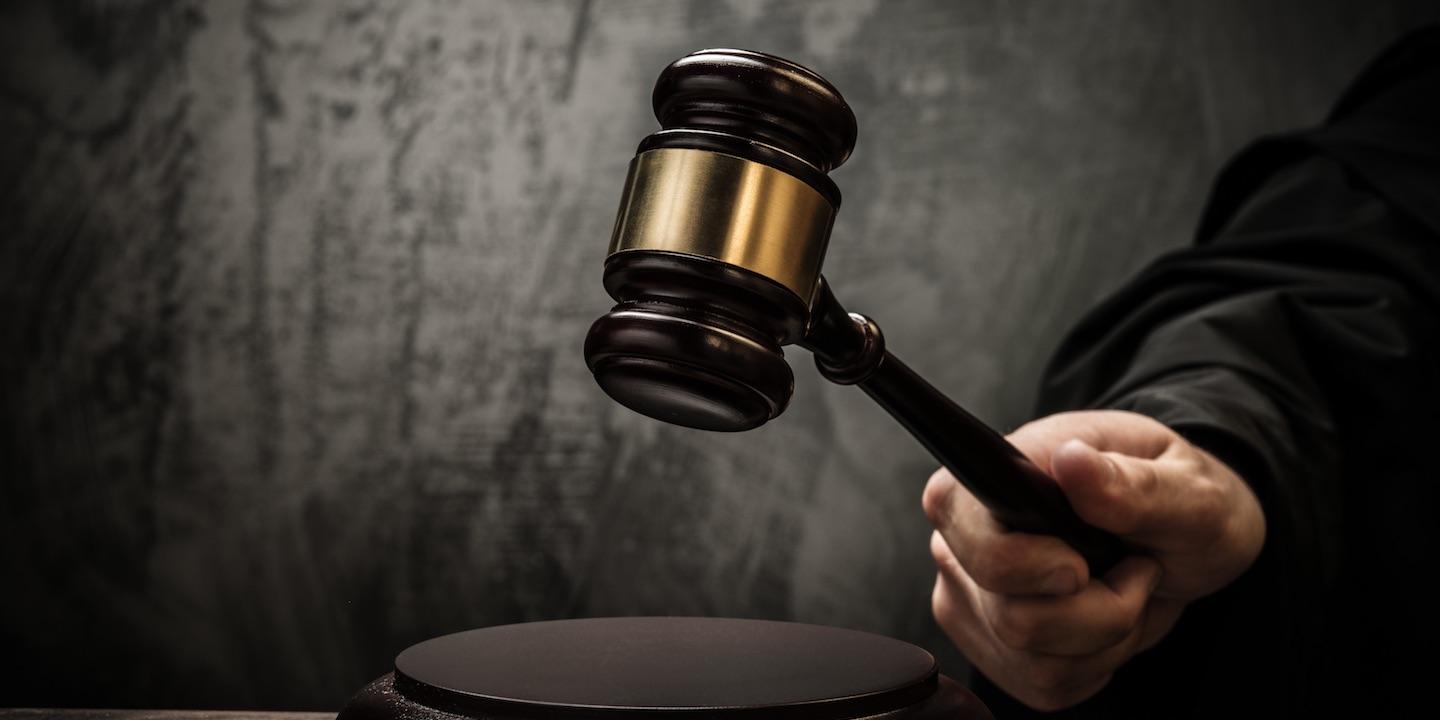 DELAND – Judge Ray Lee Smith, now a couple of weeks into his newly appointed seat on the bench of Florida's 7th Judicial Circuit, had some advice for up-and-coming attorneys and public service during a recent interview.
"Don't be afraid to start your career in public service," Smith said during a Florida Record interview. "The State Attorney's Office and Public Defender's Office provide wonderful opportunities to serve your community while learning many of the intricacies of trial practice. Public service is a high calling in the legal profession and both of those offices can offer very exciting and fulfilling experiences."

Florida's 7th Judicial Circuit Judge Ray Lee Smith | Photo courtesy Judge Ray Lee Smith
Smith, who took over the vacancy created when Judge J. David Walsh retired, now presides over Division 47's family law cases in Flagler County's Kim C. Hammond Justice Center.
"Things are going great," Smith said. "I have received a very warm welcome here in Flagler County. I am excited to be here and very thankful for the opportunity to serve the citizens of the 7th Judicial Circuit."
Prior to his appointment by the governor to the 7th Judicial Circuit, Smith served as an assistant state attorney and was chief of the traffic homicide division for the 4th Judicial Circuit since 2009. He previously served the 7th Judicial Circuit as assistant state attorney from 2007 to 2008.
During his time as legislative counsel to Congressman Ander Crenshaw in Washington, D.C. from 2002 to 2007, Smith traveled widely to study various national and international issues. Those trips on behalf of Crenshaw's office included 2004 trips to Jacksonville to learn about public power and community-owned electric utilities; Mumbai and Chennai in India to examine that nation's health issues; and Kenya to study international conservation issues.
Smith earned his bachelor's degree from Florida State University and juris doctor from the Florida Coastal School of Law in Jacksonville.
The selection process that ended in Smith's appointed included an interview before the Judicial Nominating Commission.
Already on the 7th Judicial Circuit bench are Judge Matthew Foxman, in charge of criminal law for the court; and Judge Melissa Moore-Stens, in charge of misdemeanor cases for the court. Two other 7th Judicial Circuit judges who handle cases on a part-time basis for the court are Scott DuPont and Margaret Hudson.
"I am very honored that the Judicial Nominating Commission and Gov. (Rick) Scott selected me from the list of very highly qualified applicants," Smith said. "This appointment allows me to continue my career in public service which is incredibly important to me. I have devoted my career to serving the public and look forward to many more fulfilling years in this capacity."
Smith said he does have a goal to achieve for his time on the 7th Judicial Circuit bench.
"Family law issues are frequently emotionally charged and can be very complicated," he said. "Circuit court judges must make difficult decisions that have far reaching and lasting impacts on the most important aspect of our lives - our families. My goal is to make sure that everyone who appears in my courtroom is treated fairly and their issues receive legal and equitable resolutions."