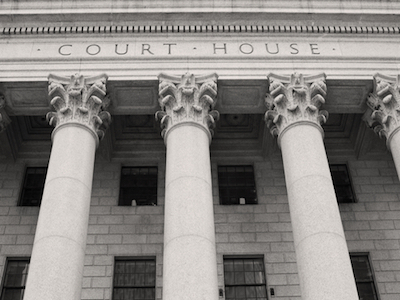 TALLAHASSEE (Florida Record) — Wildwood attorney Edward Juan Lynum, who faces indefinite suspension following a Nov. 7 Florida Supreme Court order, alleges that the disciplinary proceedings against him could amount to a "hate crime."
Lynum, an African American, in an email accused The Florida Bar and a circuit court judge of harassing him and being "satanic," faces suspension beginning Dec. 7 after he allegedly failed to appear at a hearing in August, according to a Nov. 26 state bar announcement.
Lynum said in the email that he is "blameless, shameless, and transparent" in the disciplinary proceeding against him.
In its two-page order, the state Supreme Court granted the state bar's petition for contempt and order to show cause and found Lynum in contempt. As a sanction, the court suspended Lynum until further court order. The court also ordered Lynum to pay $1,250 in costs.
Florida court orders are not final until time to file a rehearing motion expires. Filing such a motion does not alter the effective date of Lynum's suspension.
Lynum was admitted to the bar in Florida on Dec. 14, 2005, according to his profile at the state bar website. No prior discipline before the state bar is listed on his bar profile.
Lynum also is the author of "Lily's Dad: Paving it Forward," which was published in May, and son of former district 5 Orlando Commissioner Daisy W. Lynum, who served 16 years on the commission until her retirement in 2014.
On Aug. 16, Lynum was personally served by a state bar staff investigator with a witness subpoena that required him to appear at a hearing on Aug. 23, according to the findings of a grievance committee that was included with the state bar's petition.
Lynum did not appear at the hearing and, as part of a subsequent email exchange, Lynum informed the state bar Sept. 2 that "he knowingly chose not to comply with the bar's subpoena," the grievance committee's finding said.
In his email, also included with the state bar's petition, Lynum accused state bar counsel Laura N. Gryb of abusing the disciplinary process in issuing the subpoena to appear for the hearing in Sumter County. Lynum alleges to reside outside of Sumter County but his state bar profile indicates his practice officially is located in Wildwood, which is in Sumter County. Lynum accused Gryb of "bad faith" and argues she "fabricated this controversy" to retaliate against him for complaining about her, the email said.
The "controversy" stems from "criminal fabrication of evidence in my divorce case" in August 2018, the email said. The email also took aim at Fifth Circuit Judge Michelle Morley.
"It's conceivably a hate crime when an African American would rather the Klu [sic] Klux Klan burn a cross in their yard than receive one of Michelle Morley's satanic orders," the email said. "I perceive Ms. Gryb's actions intend to protect Michelle Morley, considering her efforts to distract me from protecting the public and African American lawyers from open and notorious crimes and acts of immorality by the local judiciary that's perceived as satanic by even members of my predominately white church."
Lynum also said in his email that his "moral conscious as a citizen" and as a state bar member would not deter him "from highlighting harassment by bar counsel nor crimes committed by circuit judges who fabricate evidence for public record fun."
He also alleged protections under the 14th Amendment.
"I don't run from aversity [sic], nor subpoenas from other lawyers," Lynum continued in his email. "Instead, I run to the facts and spotlight the truth. The light I'm shining through these circumstances has become a revival to reclaim souls lost to the ways of the world. I'm blameless, shameless and transparent. So, this little light of mine, I'm going to let it shine."