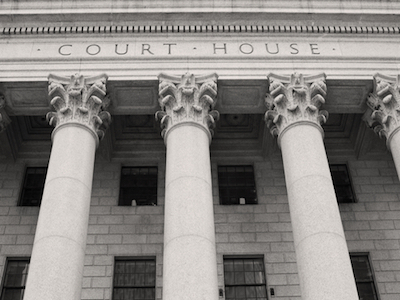 TALLAHASSEE (Florida Record) — Jacksonville attorney Michael Winston Lanier faces disbarment following an Oct. 15 Florida Supreme Court order over problems with a direct mail advertisement, solicitation and other allegations, according to a recent announcement by The Florida Bar.
Most of the allegations against Lanier stemmed litigation against him pursued by the Federal Trade Commission, according to the state bar's Oct. 24 announcement of the discipline and the Supreme Court's order.
"In the first of three combined cases, Lanier's direct mail advertisement did not comply with required rules," the announcement said. "In a second case, following a trial initiated by the FTC, Lanier was shown to have engaged in numerous acts of solicitation to represent clients by creating a false network of out-of-state attorneys to serve out-of-state clients. Non-lawyers were running the business, and Lanier attempted a coverup by creating numerous fictitious entities designed to hide the true nature of his operation. In a third case, Lanier allowed a roofer to sign up clients for him in a scheme similar to the FTC case and for which he had been previously disciplined. (Case No. SC18-186).
In its two-page order, the state Supreme Court approved the uncontested referee's report filed in the matter before disbarring Lanier and ordered him to pay almost $2,832 in costs.
Lanier's disbarment will be effective 30 days from the date of the court's order to allow time to close his practice and protect his existing clients' interests, according to the high court's order. Florida court orders are not final until time to file a rehearing motion expires. Filing such a motion does not alter the effective date of Lanier's suspension.
Attorneys disbarred in Florida generally cannot reapply for admission for five years and must pass an extensive process that includes a rigorous background check and retaking the bar exam.
Lanier was admitted to the bar in Florida on Sept. 30, 2006, according to his profile at the state bar website.
The FTC began litigation against Lanier in summer 2014. Over the next three years, it accused him of running a mortgage relief scheme via a number of business fronts that bilked clients out of thousands of dollars.