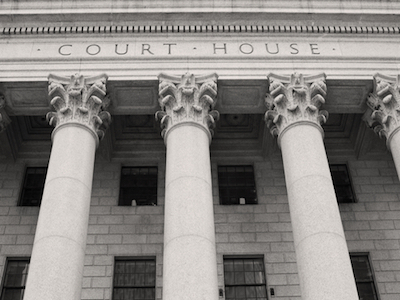 TALLAHASSEE (Florida Record) — Jacksonville attorney Carin E. Maxey has been disbarred following an Aug. 24 Florida Supreme Court order ahead of misappropriation and other allegations, according to a recent announcement by The Florida Bar.
"Disciplinary charges pending against Maxey involved misappropriation of client trust funds," the state bar said in its Sept. 26 announcement of the discipline and the Supreme Court's order.
In its two-page order, state high court approved Maxey's uncontested petition for disciplinary revocation, tantamount to disbarment, with leave to seek readmission after 10 years. Granting the petition served to dismiss all pending disciplinary cases against Maxey. She already was suspended, so her disbarment was effective immediately, according to the court's order. The court also ordered Maxey to pay about $14,016 in costs.
Florida court orders are not final until time to file a rehearing motion expires. Filing such a motion does not alter the effective date of Maxey's disbarment.
Attorneys disbarred in Florida more typically are allowed to reapply for admission after five years. All disbarred attorneys who seek readmission in Florida must pass an extensive process that includes a rigorous background check and retaking the bar exam.
Maxey was admitted to the bar in Florida on July 25, 2003, according to her profile at the state bar website.
Maxey was placed on emergency suspension in August 2017, according to her petition.
Disciplinary charges formerly pending against Maxey included being "unduly antagonistic and unnecessarily delayed dissolution of marriage proceedings," failure to provide a proper accounting, "possibly misappropriated client trust funds and possibly made misrepresentations regarding those same funds," in one case, according to the petition.
In that same case, Maxey also allegedly used misappropriated funds to pay a financial obligation to another client, failed to expedite litigation and unnecessarily delayed proceedings. In February, Maxey pleaded guilty to a single count of grand theft, a second-degree felony, for which she was placed on probation subject to paying $150,000 in restitution, according to the petition.
Other former pending allegations against Maxey included neglect and lack of communication in the course of a client representation, making improper designations on the Internet, avoiding service in a civil matter and practicing law while suspended.