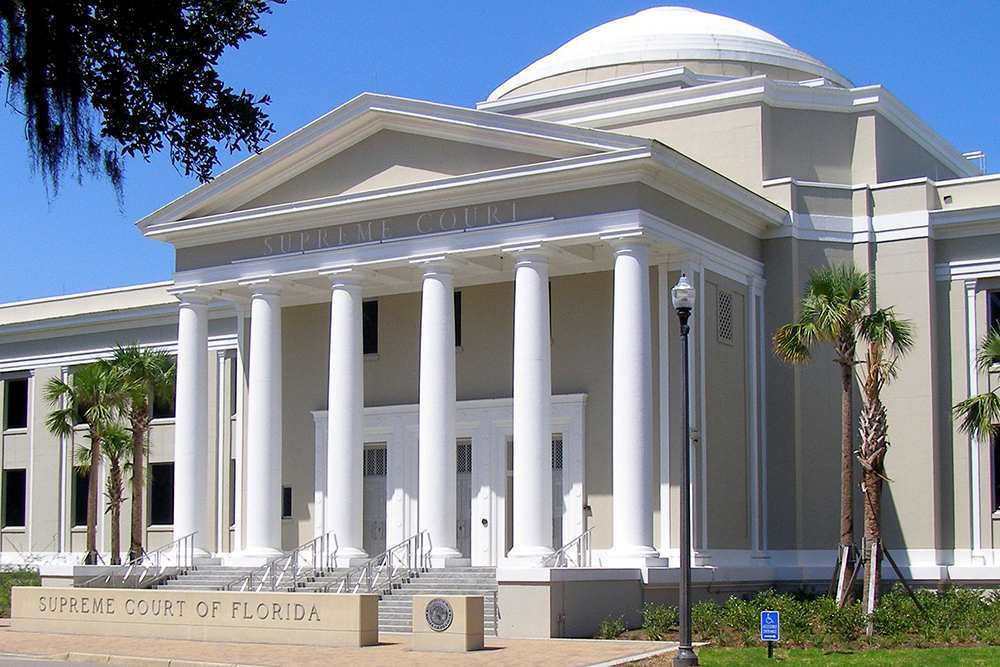 TALLAHASSEE (Florida Record) – Tallahassee attorney Adam Ruiz faces suspension following an April 18 Florida Supreme Court order, which found he did too little work in his clients' immigration matters and noting he was found in contempt, according to a recent announcement by The Florida Bar.
"Ruiz was hired to handle immigration matters," the state bar said in its April 30 announcement of the discipline and the Supreme Court's order. "After doing minimal work, he failed to communicate with the clients, failed to respond to requests for information and failed to complete services. While on probation ordered by the Supreme Court in September 2016, a new disciplinary complaint was filed against Ruiz, thereby putting him in contempt of that order."
In its two-page order, the high court approved the uncontested referee's report filed in the matter before suspending Ruiz for 91 days and ordering him to pay $1,250 in costs.
Ruiz's suspension will be effective 30 days from the date of the court's order to allow him time to close out his practice and protect his existing clients' interests, according to the high court's order.
Florida court orders are not final until time to file a rehearing motion expires. Filing such a motion does not alter the effective date of Ruiz's suspension.
Ruiz was admitted to the bar in Florida on April 10, 2000, according to his profile on the state bar website.
Allegations against Ruiz stem from two immigration matters and a contempt order, according to the consent judgment filed with the court. The consent judgment also includes Ruiz's conditional guilty plea.
In one immigration matter, Ruiz was hired to represent a married couple who hired him in March 2016 to file paperwork with the United States Citizenship and Immigration Services. The couple reported repeated difficulties contacting Ruiz and ultimately hired another attorney and terminated Ruiz's employment.
"There is no indication that respondent ever inquired about the status of his clients' paperwork with USCIS or that he re-sent the paperwork to USCIS," the consent judgment said.
The couple filed their complaint while Ruiz was on probation after his public reprimand following a September 2016 Supreme Court order. The complaint placed him in contempt of that order.