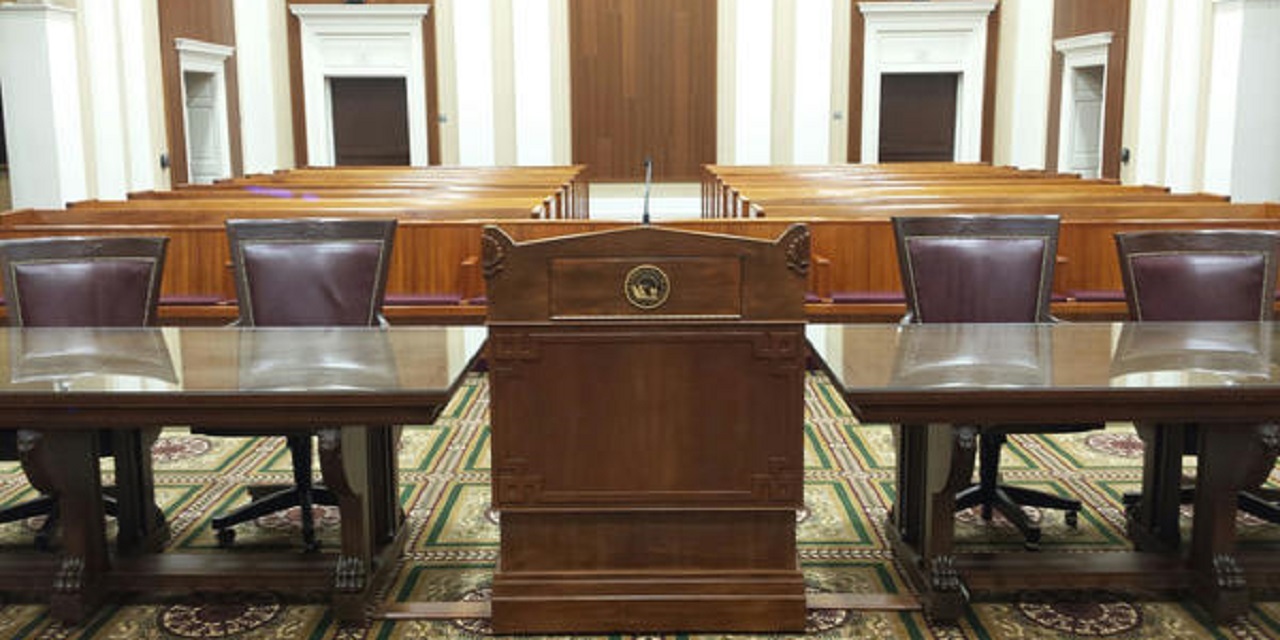 Florida Supreme Court courtroom | Florida Supreme Court courtroom floridasupremecourt.org
TALLAHASSEE — The Florida Supreme Court has ordered a public reprimand for a Broward County circuit judge who violated a political activity ban.
The court reviewed recommendations by the Florida Judicial Qualifications Commission (JQC) concerning Circuit Judge Ernest A. Kollra, as well as a stipulation Kollra entered into with the JQC, according to the April 18 order.
"We approve the parties' stipulation that Judge Kollra improperly introduced partisan political activity into his campaign for judicial office, that Judge Kollra's conduct violated two canons of the Code of Judicial Conduct and that the appropriate discipline is a public reprimand" the order states.

Judge Ernest Kollra | 17th Judicial Circuit of Florida
Last year Kollra was running for re-election when he sat for an interview with his opponent for an interview with The Sun Sentinel's editorial board. The person who performed the interview asked Kollra his personal political affiliation and he answered that he was a registered Republican. His opponent declined to answer the question, according to the order.
Several weeks later, Kollra attended a judicial candidate forum for the Dolphin Democrats, which is a partisan political organization. Later, Kollra participated in an event at the Hills Democratic Club, where he informed attendees that he was endorsed by the Dolphin Democrats.
The JQC served Kollra with a notice of investigation in December and an investigative hearing was held in January. Kollra was formally charged Feb. 14, according to the order.
The Supreme Court noted that Kollra was cooperative and remorseful and that he had an "otherwise unblemished four decades as a member of the Florida Bar," and that although he was a new judge, that didn't mean he didn't need to be familiar with the Code of Judicial Conduct and abide by it.
"Under the code, it is incumbent upon judges and judicial candidates to refrain from prohibited political activity," the order states. "Failures to do so require appropriate discipline. In this case, the appropriate discipline is a public reprimand."
Florida Supreme Court case number: SC19-253