Fisher Rushmer issued the following announcement on Jan. 28.
It was an honor again to have Fisher Rushmer support and sponsor the Breakfast of Champions, an annual fundraiser for the Legal Aid Society of the Orange County Bar Association, Inc (OCBA). The fundraising event, held on November 8, 2018, was the 11th annual Breakfast of Champions, helping to raise support and awareness for those in need of legal assistance in our community but are unable to afford an attorney.
Our firm has supported the OCBA Legal Aid Society for over 35 years. Joe Amos, managing partner for Fisher Rushmer, had the pleasure of co-chairing the Breakfast of Champions event.
Donna Haynes, the Director of Development for the Legal Aid Society stated, "Joe Amos has served with Ana Tangel-Rodriguez as the Breakfast of Champions Co-Chairperson since 2013. During that time, donations and attendance increased, and have done so every year.
"In 2018, over 524 guests joined us at our signature fundraising event. As a result, we can do additional community work that helps our low-income neighbors in Orange County, Florida. Without leaders like Joe Amos and the Fisher Rushmer firm, the Legal Aid Society of the Orange County Bar Association would not be able to do the life changing work we do."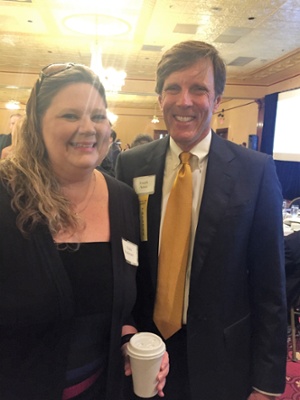 Original source can be found here.