Republican Ashley Moody in a campaign ad for her bid to become Florida Attorney General
SANTA ROSA BEACH — Calling her "phenomenally qualified," Walton County Sheriff Michael A. Adkinson Jr. has endorsed Republican Ashley Moody's bid for state Attorney General.
"I believe Judge Moody will lead not only Florida, but the entire country in developing innovative strategies to combat the current addiction crisis," Sheriff Adkinson told the Florida Record. "The fact that Judge Moody is supported by 90 percent of Florida sheriffs is not a surprise. She's the real deal."
Sheriff Adkinson, who has a long career in law enforcement, was first elected Walton County Sheriff in 2008 and re-elected in 2012 and 2016, according to information on the Florida Sheriffs Association website.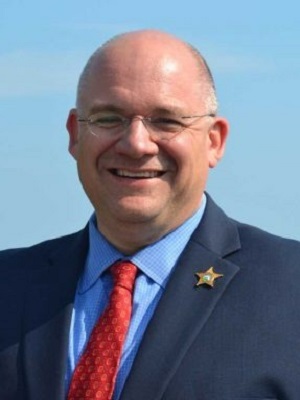 Walton County Sheriff Michael A. Adkinson Jr.
Adkinson's endorsement is one of 57 of the 66 sheriffs in Florida, or more than 90 percent, who have endorsed Moody. The support includes eight Democrats.
Moody, a former judge and prosecutor from Tampa who faces State House Rep. Sean Shaw (D-Tampa) in November's election, has the support of current Florida Attorney General Pam Bondi, who is not seeking another term.
Ashley Moody, born and raised in Plant City, is a former federal prosecutor in the U.S. Attorney's Office, where she prosecuted drug, firearm, and fraud offenses, according to information on her campaign website. In 2006, when she was 31, Moody became the youngest judge in Florida on her election to Hillsborough County's Thirteenth Judicial Circuit Court.
Moody also has served as an adjunct professor at Stetson University College of Law and on the judicial faculty for Florida's New Judges College, Advanced Judicial Studies, and the Circuit Judges Conference.
"When I first met Judge Moody I was struck by her grasp of not only the criminal justice issues, but also the critical role the Attorney General plays is representing the interest of all Floridians," Adkinsonson said. "I am not easily impressed; however I knew within minutes of meeting Judge Moody that she is the right person for the job."