MIAMI –– The federal government and Equifax face a lawsuit by a veteran erroneously listed as deceased.
Marco Tyrone Hernandez Gonzalez filed the complaint on May 4 in the U.S. District Court for the Southern District of Florida against the federal government, Social Security Administration (SSA), Department of Veteran Affairs (VA) and Equifax Information Services. He alleges negligence, unfair credit reporting and violations of the Privacy Act.
"What initially began as a careless mistake by a government employee became a nightmare of repeated, inexplicable failures rising to the level of actionable recklessness by United States government agencies charged with safeguarding the rights of its citizens," the complaint states.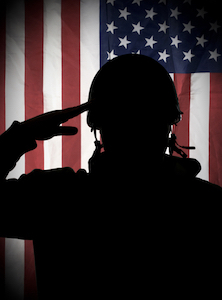 The plaintiff's father died, which prompted the mistake.
According to the complaint, after Hernandez reported his father's death to the VA, the agency mistakenly listed as Hernandez himself as deceased. From there, the effect on Hernandez's quality of life worsened.
"Plaintiff's benefits from the VA and SSA were immediately revoked," the complaint states. "Plaintiff's bank accounts were frozen, his credit cards cancelled, Bank of America stopped accepting his VA benefits, and sent a letter of indebtedness to Plaintiff's next of kin."
Hernandez alleges that he repeatedly tried to clear up the matter to no avail. The VA and the SSA were unable to solve the problem. Equifax listed Hernandez as deceased on credit reports sent to other companies.
"Equifax sold Plaintiff's credit reports to subscribers without proper procedures in place to ensure Plaintiff's reports were being sold for permissible purposes," the complaint states.
Mistakes or negligence by the VA, the SSA and Equifax exacerbated the problem, the suit argues.
Hernandez seeks a jury trial and an unspecified amount of damages.