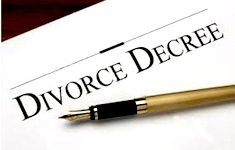 BROWARD COUNTY — A Coral Gables attorney has shed light on a financial factor of divorce proceedings.
Dirk Lorenzen of Lorenzen Law represented Nancy B. Hua in her appeal in 4th District Court of Appeal against her ex-husband, Dennis H.L. Tsung in their divorce. Hua filed the appeal under the notion the trial court was incorrect when it did not grant her permanent alimony. She also disagreed with the court categorizing her and Tsung's stock as "nonmarital," ordering her and Tsung to pay property fees to a third-party creditor and not grating her attorney fees.
Tsung filed for divorce while living in Brazil with another woman after being married to Hua for 17 years, according to court records. Their financial disagreement came because of the involvement of Tsung's father in their finances. His father had put a tax in Tsung's name so he could avoid a "death tax" in Taiwan, court records state.
Lorenzen said that a failure to admit ownership of funds in hopes of avoiding having to pay certain fees is not unusual in divorce proceedings.
"It's actually pretty common," Lorenzen told the Florida Record. "In Latin American and Korean cultures I've observed this many times where family members in many ways pull and control assets, and conveniently assets are alleged to belong to one family member when convenient for one piece of litigation and then they say it belongs to someone else for different purposes."
Lorenzen said that this was the case for Hua, Tsung and his father.
"The father in the family said that the assets belonged to his son when the Taiwanese tax authorities were trying to determine who should pay taxes on it," Lorenzen said. "But when the divorce court was looking at it, the son said the assets belonged to his father. When the Brazilian taxing authorities looked at these assets, nobody claimed [them]. Nobody admitted ownership of these assets under the Brazilian law, so ownership as far as this family was concerned changed depending upon who was asking the question and why. And the appellate court did not want to participate in fraud."
The appellate court reversed the trial's court decision to order Hua and Tsung to repay his father for a rental property. The court also overturned the lower court's decision to give Hua temporary alimony of $2,500. Instead, it advised that it should be decided if the husband can actually pay as well as consider permanent alimony for Hua.
As for the next steps, Lorenzen added that a motion for rehearing has been filed as well as a response. He couldn't go into further detail.