TALLAHASSEE — Judge Laurel Isicoff has been recognized for her work related to providing the public with pro bono legal services, according to a news release from The Florida Bar.
Isicoff, chief judge of the U.S. Bankruptcy Court of the Southern District of Florida, was tapped to receive the Distinguished Federal Judicial Services Award for pro bono service by the chief justice of the Supreme Court.
"I am incredibly honored," Isicoff told The Florida Record. "That's how I feel."
Mark Hohmeister, public-information coordinator for the Florida Bar, told The Florida Record it is only the second year that the pro bono-specific award has been presented, although the DFJSA has been around since 2005.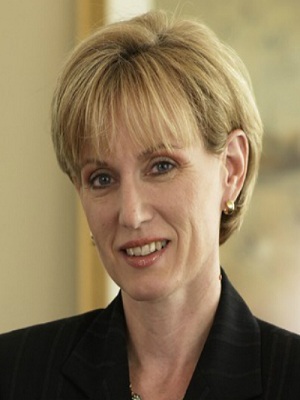 Hohmeister said that Isicoff was unanimously chosen by the Chief Justice's Pro Bono Advisory Committee, a 15-seat panel, for her involvement in statewide pro bono service and local community groups, as well as acting as a catalyst for her district to move forward.
Isicoff said that although she doesn't remember how she got her first pro bono case, this type of work is something she's always done as a law professional.
"From the time I started practicing law, I've always had pro bono cases," Isicoff said. "I don't think it ever occurred to me to not try to volunteer."
Since becoming a judge in her district in 2006 — which also includes becoming the district's first female bankruptcy judge, per the news release — Isicoff has no longer been able to work pro bono cases. But she said she has worked for the last 11 years to encourage others to engage in providing pro bono services to those who need them.
Isicoff said she worked with a former colleague to create and install a pro bono bankruptcy clinic at St. Thomas University, developing curriculum and teaching the class together. Students would then work alongside lawyers and provide pro bono service in active cases. Isicoff said that model has been used at other South Florida schools, including the University of Miami and Nova Southeastern University.
But Isicoff's commitment to encouraging pro bono work doesn't stop there. She helped create a Pro Bono Bankruptcy Summit for her district, which she said helps draw ideas from other law professionals on how to encourage that type of work. She also said she is one of several judges currently working with The Florida Bar Foundation to help launch an online service that would help lawyers easily pick up pro bono opportunities, which she said is set to go live in Miami-Dade County by the end of the month.
"The idea would be that any lawyer could go online, and the agencies that assign pro bono cases would have posted all different kinds of opportunities, and then the lawyer could just scroll down and pick the case that they want to do," Isicoff said.
For Isicoff, the bottom line on pro bono work comes down to ethics.
"I just think that we, as lawyers ... just like doctors ... when you have a special skill, and you can use that skill to help people less fortunate than yourself, that you should do it," she said. "It's just a wonderful feeling when you have someone whose life can truly be changed."