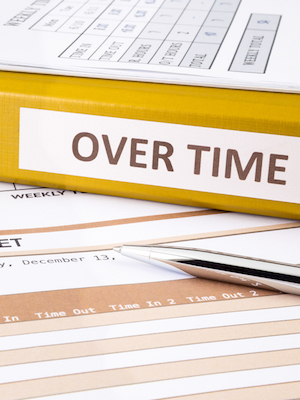 OCALA — A man is suing parties he claims were his joint employers, alleging failure to pay him properly for overtime.
Michael Weinstein sued The Product Source Inc. and David Marcinkowski on March 9 in U.S. District Court for the Middle District of Florida Ocala Division, alleging that the defendants willfully violated the Fair Labor Standards Act by compensating him as an exempt employee when he worked from Aug. 3, 2015, to Nov. 10, 2015, as a countertop and cabinet installer in extended stay hotels in Virginia, Alabama, West Virginia and Pennsylvania.
The plaintiff claims he was paid a weekly salary of $600 regardless of how many hours he worked, and alleges he regularly worked six or seven days a week and 10 to 12 hours per day but was not paid time and a half for hours worked over 40 per week.
The plaintiff seeks compensation for liquidated damages, attorneys' fees and costs and any further relief that the court may deem just and proper. He is represented by Dennis A Creed III and Joseph Odato of Feldman Law Group, P.A. in Tampa.
U.S. District Court for the Middle District of Florida Ocala Division Case number 5:16-cv-00125