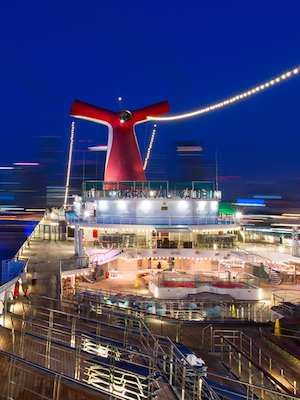 MIAMI — A Delaware man is suing Royal Caribbean Cruises Ltd., claiming the vessel operator sent a cruise ship out into the ocean despite a storm that flung the plaintiff about his room, causing significant injury.
Bruce J. Simpson sued on Feb. 18 in U.S. District Court for the Southern District of Florida, citing alleged negligence in the operation of the Anthem of the Seas cruise ship. which reportedly set out from New Jersey on Feb. 6 and encountered the storm on Feb. 7.
The plaintiff alleges that he was hurt on Feb. 7, with injuries that included a concussion, bruises, wrist damage and a stiff neck. He holds Royal Caribbean Cruises Ltd. responsible because the defendant allegedly sailed farther into the storm despite the obvious danger.
The plaintiff seeks the following: compensation for punitive damages, court costs and expenses and any other relief that the court may deem just and proper. He is represented by Scott P. Schlesinger, Jonathan Gdanski and Jeffrey L. Haberman of Schlesinger Law Offices, P.A. in Fort Lauderdale, Florida, and Kurt B. Arnold, Caj D. Boatright and Jason Itkin of Arnold & Itkin LLP in Houston, Texas.
U.S. District Court for the Southern District of Florida Miami Division Case number 1:16-cv-20595