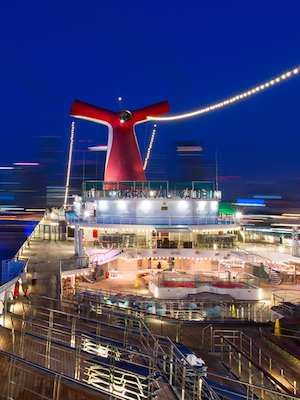 MIAMI — A woman from New York state is suing NCL (Bahamas) Ltd., incorporated in Bermuda and doing business as Norwegian Cruise Line out of Miami, claiming she was seriously hurt in a fall while cruising on the ship Norwegian Gem.
Plaintiff Cathy Wright is alleging design defect and negligence on the part of the defendant. She sued on Feb. 1 in U.S. District Court for the Southern District of Florida, claiming that the cruise ship operator negligently designed the interior stairway leading to the main dinning room restaurant.
According to the complaint, on March 9, 2015, the plaintiff tripped and fell on the last step while descending the stairway, resulting in severe and debilitating injuries. The plaintiff holds Norwegian Cruise Line responsible because the defendant allegedly designed the bottom step with a different color making it appear to be the landing area.
The plaintiff seeks the following: compensation for damages suffered, hospitalization and medical expenses, loss of earnings, loss of ability to earn, all court costs and interest and any other relief that the court may deem just and appropriate. She is represented by Spencer Marc Aronfeld of Aronfeld Trial Lawyers in Coral Gables, Florida.
U.S. District Court for the Southern District of Florida Case number 1:16-cv-20365